Colorful May, a hundred flowers bloom.
On May 27th, the "Joint Development, Innovation and Win-win" medical cooperation forum hosted by Xi'an International Medical Center Hospital was held in the hospital. President Yin Qiang, Vice President Li Wuping, Vice President Zhang Bin, Liu Yantong of Xi'an International Medical Center Hospital Vice presidents, presidents of specialized hospitals, department directors, and more than 140 people from more than 90 medical institutions and primary medical and health units from inside and outside the province attended the forum. The meeting finally achieved fruitful results of signing 4 on-site tertiary hospitals, 22 on-site secondary hospitals, and 28 on-site primary medical units.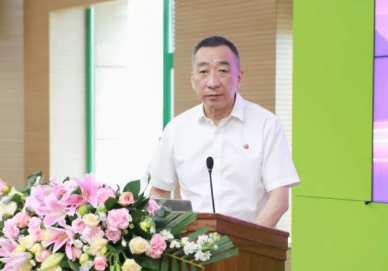 At the beginning of the forum, Dean Yin Qiang delivered a speech and extended a warm welcome to all leaders, experts and colleagues who came to the forum. He hoped that through the successful convening of this forum, we would strengthen exchanges and cooperation with medical institutions at all levels, learn from each other, and continuously improve medical services. Ability to escort the health of the people.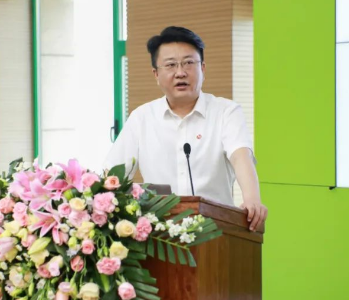 Vice President Zhang Bin introduced the hospital's development history, talent team, management system, medical services and other contents in detail to the guests, so that everyone had a more in-depth and detailed understanding of the hospital, and helped to develop together and innovate for a win-win situation.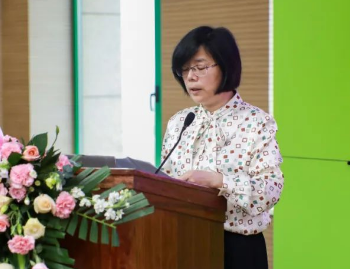 Shaanxi Normal University Xuefu Hospital and Xi'an Xiliu Central Health Center spoke as representatives of the medical consortium unit and primary health unit respectively, hoping to share high-quality medical resources with our hospital, improve their own medical service level, and improve the satisfaction of the people in the region. Long-term goals such as mutual benefit and win-win development, and continuous in-depth cooperation between the two parties to achieve progress.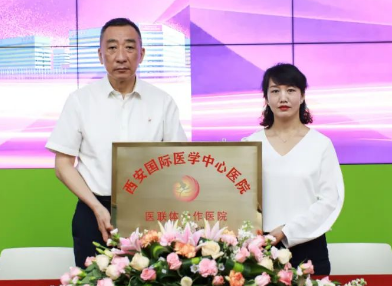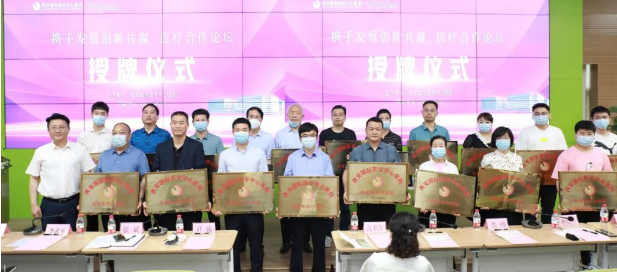 Afterwards, President Yin Qiang and representatives of various institutions completed the cooperation signing ceremony. Vice President Li Wuping and Vice President Zhang Bin awarded licenses to the participating medical institutions and took a group photo.
After signing the contract and awarding the license, the presidents and department directors of the specialized hospitals of Xi'an International Medical Center Hospital introduced the characteristics of their disciplines, the scope of diagnosis and treatment, medical teams, advanced equipment, etc. Details of the hospital, answer questions from representatives of various medical institutions, listen to opinions and suggestions, and continue to deepen bilateral cooperation.
Many medical consortium partners have expressed their hope that in the future, they can join hands with Xi'an International Medical Center Hospital to deepen cooperation, improve the quality of medical care and provide health protection for local people under the help and guidance of the hospital.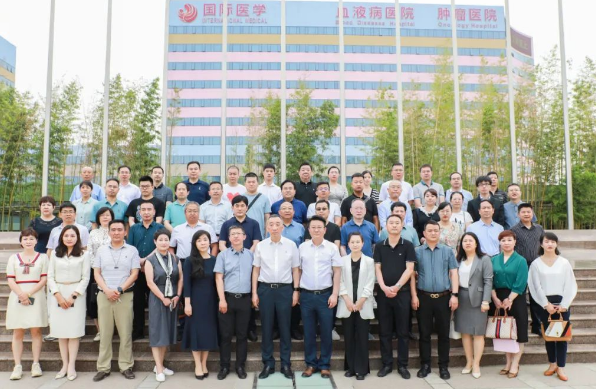 The successful convening of this forum makes our hospital's road of "co-construction of medical care and coordinated development" more mature and stable, which will definitely promote the development of medical cooperation in Shaanxi and even the northwest region to a higher and deeper level. Innovating the concept of medical cooperation, cultivating medical technical talents, establishing a variety of modes and channels for cooperation space, promoting the technological progress of medical consortium units, improving patient satisfaction, and contributing to the health of the people.